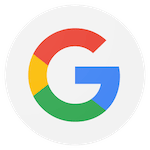 I have had a lot of different Martial Arts teachers over the last 22 years. Many teachers don't show you the practical applications and implications of it's techniques. Most want you to stay for years, so hold back the gold. Meaning if ever you need to use the techniques, you would be severely disadvantaged. Some, teachers would face the front demonstrating and not doing much in the way of corrections. I saw people who attended for years but clearly still couldn't punch correctly or be able to use it in a fight.
Under COVID-19 Lock-down, I found Leo. I was very reluctant to do a virtual Zoom class as I didn't believe the teacher would be able to correct me properly. How wrong was I? This teacher is BRILLIANT. He is so knowledgeable and shares it freely. He explains things well and is very observant to make sure you do things properly. The power is in correct form. I would like to say I am delighted with Leo's Hung Gar class and will look to continue training with him on a longer term basis when everything has calmed down a little.
Now I see why he's a Martial Arts advisor for so many films. He really lives and breathes this stuff.
Overall, he is one of the best teachers I've ever met and it is a privilege to train with him. If you get the opportunity to learn from him. Go for it!