Master Leo Au Yeung
Master Leo Au Yeung was the official fight choreographer for the award-winning films Ip Man (2008), The Legend is Born: Ip Man (2010), and Ip Man: The Final Fight (2013). Over the years he worked closely with transnational martial arts stars/choreographers such as Donnie Yen, Sammo Hung, Louis Fan Siu-wong, and Yuen Biao, as well as Hong Kong movie stars such as Anthony Wong, Gillian Chung, and Jordan Chan Siu-chun.
As a second-generation disciple of Lau Kar-leung, the legendary choreographer of kung fu cinema in the 1970s and 1980s, Master Leo Au Yeung perfectly synthesises the aesthetic and authentic dimensions of traditional Chinese kung fu.
On the one hand, he has inherited and refined the conventions established in Lau Kar-leung's classics such as Challenge of the Masters (1976) and Martial Club (1981). In The Legend is Born, for example, Au Yeung choreographed an intense fight scene featuring Dennis To and the 86-year-old Ip Chun, Ip Man's Son. One of his strengths is to design actions appropriate for the actors, regardless of their age and physique. On the other hand, Master Leo Au Yeung does not merely replicate kung fu classics.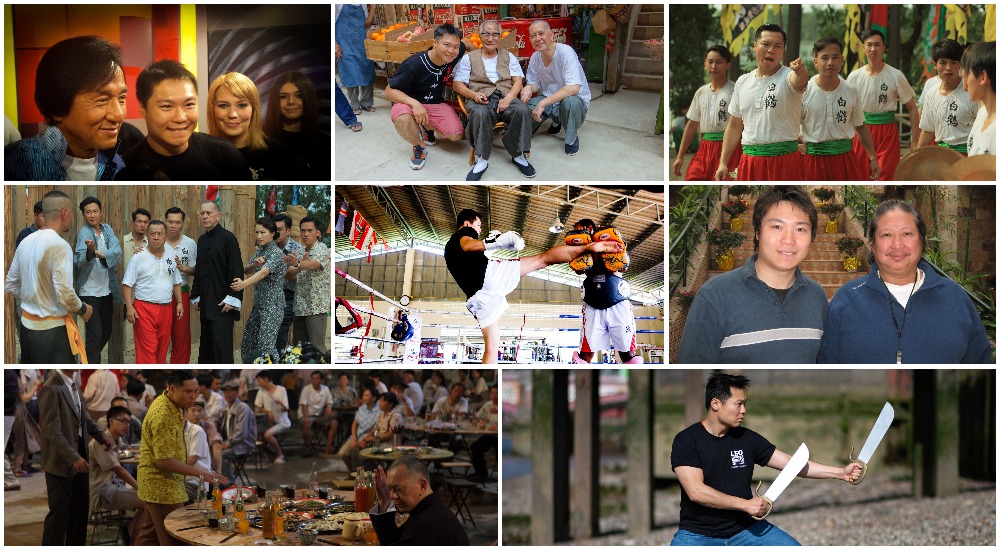 He incorporates mixed martial arts (MMA) techniques into his choreography. By so doing, he adds a realistic touch to southern kung fu.
The one versus ten dojo scene in Ip Man was one of Leo Au Yeung's masterpiece. It perfectly combines Chinese (Wing Chun) and Western martial arts skills (joint locking, taken down, and ground fight).
His influence in martial arts cinema also receives media attention in the United Kingdom. In 2016, the BBC and UWE Bristol produced a documentary, Mastering Wing Chung, featuring Au Yeung. His latest choreographical work involves original film and TV series with Marvel Studios.